This Week's Corrections Connection
Thursday | April 17, 2008
EDITOR'S CORNER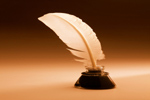 This week we take readers to Iraq, where Indiana DOC Commissioner, David Donahue recently visited. Donahue was asked by the U.S. Army to survey the detainee facilities around Iraq. What Donahue found was both surprising and inspiring.
Jim
Editor, Corrections.com


FEATURED STORY
On the front lines
By Ann Coppola
Corrections.com Reporter

Surveying wartime corrections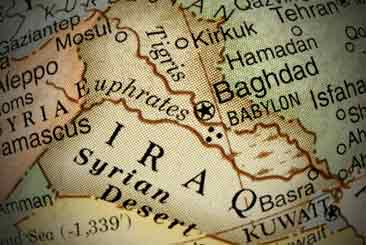 It was mid-December of last year, and David Donahue had been in Iraq for several days. Standing inside a makeshift office at Camp Bucca, the United States Army's largest military detention center, the Indiana Department of Correction Commissioner was still adjusting to daily life in a war zone among 20,000 Iraqi detainees and thousands of soldiers.

Colonel James Brown, the commander at Camp Bucca, walked into the office where Donahue and a modestly decorated artificial Christmas tree were waiting. The intense and highly energetic Brown had someone to introduce to Donahue that might help him to feel more at home. Full Story
READER FEEDBACK
Regarding Dungeons for dollars, 4/7/08

I appreciate people like you who inform the public with the truth and not more B.S. I am an African American who is trying very hard to keep my grandson out of this horrible nightmare. It seems as if our race doesn't care anymore and that they are so comfortable with their lives.

Anyone can become incarcerated these days, and it appears as if everything is now a felony. What can be done about this before it is too late? If we get a new president, can these big corporations be dealt with? I like the article and look forward to reading more.
AB

We are greatly dissatisfied and disappointed with Corrections.com publishing a highly inaccurate, poorly sourced and egregiously biased OP/Ed. The writer's agenda is clear: to undermine the privatized corrections industry, treating the subject in a wholesale manner without regard to any of the benefits, best practices or innovations achieved through public-private partnership.

While we respect the relevancy of all voices in this ongoing debate – including those of government officials, community leaders, civic organizers, industry representatives and local citizens...Read more.
Steven Owen
Director, Marketing / Company Spokesperson Corrections Corporation of America

See what readers are talking about.

Give us your opinion.
LOOKING AHEAD
Developing Stories

Upcoming stories on Corrections.com and the Corrections Connection ezine

Safe transport
Indiana Commissioner tours Iraq
About South Africa

Focus Issues 2008




May/June
Security, Technology and Threat Groups

July
Women in corrections - Profiling successful women practitioners and the issues they face



Submit an idea for a focus issue or send us your article




NOW ON CORRECTIONS.COM
Please (don't) recycle
With more than one in every 100 adults in a United States jail or prison, there are now millions of children across the country with at least one incarcerated parent. Full story
Survey of violent youth, part II
National self-report studies indicate that the age of highest risk for the initiation of serious violent behavior is 15 and 16... Full story
Neighborhood & National Gangs: What's the Difference?
As a gang investigator and a criminal justice professional for nearly thirty-nine years... Full story
BUSINESS NEWS
Facilities getting solid benefits from PCS' financial strength
No long-term debt combined with consistent yearly incremental growth and profitability has positioned Public Communications Service, Inc. (PCS) as the leading inmate communications firm... More
Ferguson Safety Products G.M. visits Mississippi
Ferguson Safety Products received an invitation to join the Mississippi State Penitentiary Suicide Prevention Training seminar, held by Dr. Kentrell Liddell. More
Bob Barker Company adds complete first aid system
Bob Barker Company recently announced the addition of the All-Ready Complete First Aid System to their extensive line of detention products. More
CAREER WATCH
Key staff changes in Wyoming

The Wyoming Honor Farm and the Wyoming Department of Corrections has new leadership. Dawn Sides had been Wyoming Honor Farm Warden since 2004, until she was recently promoted to Deputy Division Administrator for the Division of Prisons. Full story

Visit our job center today

Employers:

Job Seekers:
EVENTS
American Jail Association Training Conference & Jail Expo

The American Jail Association invites you to join them at their 27th annual Training Conference & Jail Expo, May 4-8, 2008, in Sacramento, California.

Direct supervision and management, NIC legal issues, defusing violence, and many more topics will be discussed. A session for first time attendees and a board of directors installation ceremony will also be featured during the week's events.

For more information, see the exciting AJA conference overview, or register here.

Don't miss the American Jail Association's 27th annual Training Conference & Jail Expo, May 4-8, 2008, in Sacramento, California.
Reaching behind the walls - Mental Health & Workplace Wellness for Corrections Staff
Date: 5/8 - 5/9/08
Hosted by Desert Waters Correctional Outreach. Topics include, Signs & ways to intervene with staff struggling with mental health issues, Supervising stressed staff, Staff suicide, and more.
Organizational Training in Anger Management
Date: 5/8/08
This four-hour continuing education training is designed for certified Anderson & Anderson® Anger Management providers interested in offering organizational training. Read more.
Verbal Judo - Excellence in Tactical Communications
Date: 5/12/08
Goals Of This Course: Conflict Management, Enhance Personal Safety, Diffuse Potentially Dangerous Situations, Lessen Stress at Work and at Home, and more
QUOTE OF THE WEEK
"It may be true that the law cannot make a man love me, but it can stop him from lynching me, and I think that's pretty important."
- Martin Luther King Jr. (1929 – 1968), pivotal leader of the American civil rights movement


Unsubscribe