Career Update
Thursday | August 23, 2007
CAREER UPDATES
The latest job openings and career information from Corrections.com
---
Luck won't make you a fortune, cookie
By Mountain State University
Published: 08/23/2007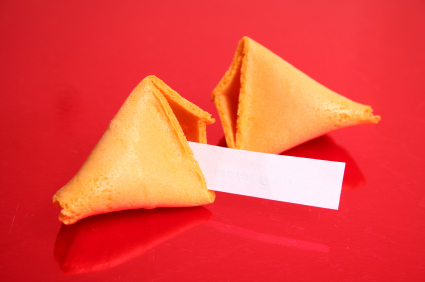 A college or post-graduate degree might not make you an instant millionaire either, but they will help if you're looking to advance your career. And Mt. State University has the tools you need to achieve your career goals with its Masters of Science in Strategic Leadership and Bachelor of Science in Organizational Leadership programs.
Advance with a Mountain State Online Degree
Mountain State University's two affordable, convenient online programs help corrections professionals quickly and conveniently complete their degrees. Their Bachelor of Science in Organizational Leadership degree helps develop essential leadership skills and focuses on other areas immediately applicable to the workplace. The Masters of Science in Strategic Leadership teaches practitioners crucial organizational and management skills.
Both Mountain State degrees will:
Inspire strategic thinking that helps an organization maintain a competitive advantage.
Promote dexterity in creative problem solving.
Encourage principles of sound quality management.
Facilitate techniques for effective use of teams.
Infuse the advantage of an organizational analysis and its use in managing change.
Success Your Way
Begin building your future with Mountain State University's Masters of Science in Strategic Leadership degree or Bachelor of Science in Organizational Leadership degree.
"During the past decade we have made tremendous progress toward fulfilling our mission of 'providing students with the knowledge and skills necessary to attain both academic and career goals," says Mountain State University President, Dr. Charles H. Polk. "We believe the educational and personal opportunities you will find at Mountain State University represent the best of what higher education can offer."
About Mountain State University
Founded in 1933, Mountain State University is a not-for-profit university serving students on 4 campuses and through distance learning. Mountain State University is accredited by the Higher Learning Commission and is a member of the North Central Association.
Mountain State University is an Equal Opportunity/Affirmative Action employer and educational institution. Mountain State University, Admission Processing Department, PO Box 9003 Beckley, WV 25802-9003.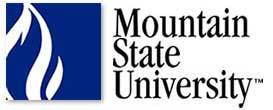 ---
MORE NEWS
Mass. Sheriff's Department welcomes new officers
By Jim Montalto, Corrections.com News Editor
BOSTON, MA - Twenty-five new COs were recently sworn in for duty with the Suffolk County Sheriff's Department in a ceremony that marked the department's twelfth class to graduate under Sheriff Andrea J. Cabral.

"Corrections officers are the unsung arm of law enforcement," said Special Sheriff Gerard Horgan, who presided over the ceremony and addressed the graduates and their families. "We wish you well in this noble profession that you have chosen. Congratulations to you all and I wish you well in the department."

Graduates receiving special recognition included Jawara Moseley, who received the Academic Citation Award; Kevin McDonnell, who won the Academic Award; Adam Vecchione who was honored with the Drill Instructor award; and William Farrell, who received the Top Gun Award. Also being honored were Justin Dymon for physical training and Bandith Udomsay for defensive tactics; and Assistant Deputy Superintendent Yolanda Smith commended the graduates for their perseverance and commitment.

"The training was challenging in so many different ways," said ADS Smith. "You've experienced quite a bit of intensity but you embraced the concept of teamwork rather quickly. It reminds me of a statement made to me by one of the graduates, that 'A class lacking unity is a class drowning in mediocrity.' I want to wish you all success as you face your new challenges together."

The officers will begin their duty at the South Bay House of Correction.
---
Job Postings
Management & Training Corporation, Utah
Human Resources Manager
Red Onion State Prison, Virginia
Psychology Associate
County of Santa Clara, California
Director of Sheriff's Administrative Services
Nevada Dept. of Corrections
Corrections Officer
Dakota County Sheriff's Department, Minnesota
Inmate Program Coordinator
Givigenics, Arizona
Captain
Givigenics, Arizona
Assistant Warden
Federal Reserve Bank of Kansas City, Missouri
Kansas City Protection Officer
Federal Reserve Bank of Kansas City, Nebraska
Omaha Protection Officer
Federal Reserve Bank of Kansas City, Colorado
Denver FRB Law Enforcement Officer