>> what's your opinion?
ILCO14
necessary part of this profession, I'm new to this career w/ only 4.5 yeas but there have already been multiple officer to inmate associations that have endangered my life as well as the lives of my fellow officers, and other staff. I don't like it but I'll do it and let others thoroughly inspect my work bag for possible contraband. If I have something in it that I shouldn't then shame on me and I'll take my discipline to hopefully learn my lesson and not do it in the future... view full thread
---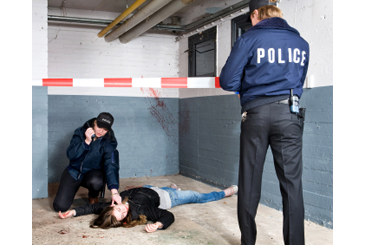 As someone who has spent decades in the justice system, and after three university degrees, and thirty-five years of being the primary spokesperson for national and state criminal justice agencies, it bothers me that we can't have an honest conversation about crime and criminal justice issues. There are myths that are so persuasive that I sometimes don't mention my background just to avoid conversations. This all started decades ago when there was a national scare about stranger abductions of children, Washington Post. There were hundreds of articles and news reports of children being snatched by strangers...
read full story
Also this week:
---
Featured Job
Detailed job specifications and applications may be obtained on the Internet at www.eddycounty.org or those that need any assistance in applying for a position online you can visit the New Mexico Workforce Connection. Also, there is a kiosk computer located at the Eddy County Administration Complex in Carlsbad, NM at 101 W. Greene Street on the 3rd floor in the HR Department, the Eddy County Clerk's office inside the annex building in Artesia, NM at 602 S. 1st St, and the Eddy County Sheriff's Office in Carlsbad, NM at 1502 Corrales Road. EQUAL OPPORTUNITY EMPLOYER M/F V/D... >> view full job posting
---
Upcoming Events
Business News
Either I will find a way, or I will make one.


- Philip Sidney