>> what's your opinion?
Alex
Bit of an old thread revival but Campi's last post is so true. I both like the fact my BS meter is higher than the average persons and don't like it, something to be said about ignorance is bliss as it can be very aggravating (and sad in a pitiful way) when someone is professing some truth or story to you despite you pointing out its flaws. My brother in Law is a con artist / Fraud guy (can't choose family I guess…) and we don't even see him much anymore because it so painful every time he opens his mouth... view full thread
---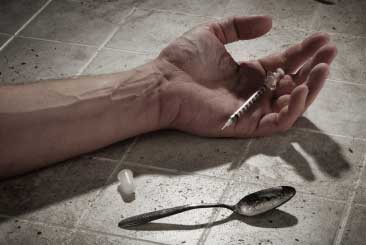 In my last JailMedicine post, I wrote that clonidine is an excellent drug for the treatment of opioid withdrawal. In response, several people have asked about methadone and Suboxone. Why not use one of those drugs instead of clonidine? The short answer is that both methadone and Suboxone are excellent drugs for the treatment of withdrawal... ..
read full story
Also this week:
---
June - Women in Corrections - Profiling successful women practitioners and focusing on issues they face editor@corrections.com
Featured Job
Provide diagnostic and treatment services to incarcerated adult male offenders, Monday through Friday, 7:30 a.m. - 4:00 p.m., within the Department of Corrections. Treatment format consist of 1:1's, group therapies, crisis assessment, and crisis intervention and management... >> view full job posting
---
Upcoming Events
Business News
Rough diamonds may sometimes be mistaken for worthless pebbles.


- Thomas Browne