>> what's your opinion?
rolbsned65
The most important issue in preparing for a hostage situation is to know what one is. The majority of the hostage situations I've heard of and/or dealt with have started out as an active assault on an officer or staff member. These can be prevented by acting at the time of an assault and not standing by while an officer or staff member is being beaten... view full thread
---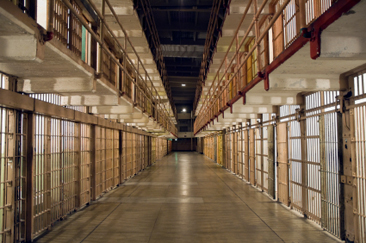 Due to the coronavirus, many correctional facility administrators are hearing about electrostatic sprayers. They are being used, for instance, in schools, helping administrators ensure students are safe from the virus when they come back to school. They are also being used in many other types of facilities, including gyms, office buildings, hotels, and more. So, let us better understand these devices to see if they are something administrators should also be using in correctional facilities...
read full story
Also this week:
---
Featured Job
If you're looking for a stimulating and rewarding position with excellent pay, substantial benefits, and great potential for career advancement, then come join the field of Corrections at the Larned Correctional Mental Health Facility! Corrections Officer I positions are now open, with starting pay of $18.26/hour. If you work 2pm to 10pm or 10pm to 6am, you will receive a $0.30/hour shift differential for the first year, then you will receive a $0.50/hour shift differential. Pay increases to $19.16/hour after successfully completing a one year probationary period... >>view full job posting
---
Upcoming Events
Business News
The essential conditions of everything you do must be choice, love, passion.

— Nadia Boulanger



Published