This Week's Corrections Connection
Thursday | February 21, 2008
EDITOR'S CORNER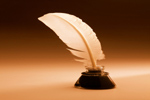 This week we highlight a new non profit that focuses on bridging the gap between health care inside jails and the continued care ex-offenders need on the outside.

Jim
Editor, Corrections.com
FEATURED STORY
Building effective connections
By Paul Sheehan

Building bridges to better health care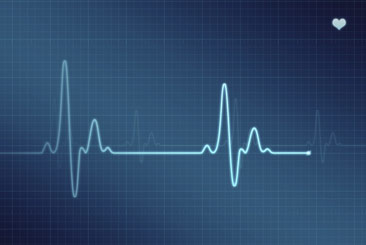 Every year, 12 million people pass through our nation's jails. Local correctional agencies are required to provide health care for these inmates. That's a tough job. There are always too many inmates, too much illness, not enough staff, and not enough dollars to do the job.

And yet jails offer a unique opportunity to improve both public health and public safety. The key is to build a bridge between health care services provided in the jail and health care services provided to inmates after they return to their communities. COCHS – Community Oriented Correctional Health Services – is a new, non-profit organization funded by the Robert Wood Johnson Foundation that fosters partnerships between jails and community health care providers, with the goal of helping local correctional facilities improve health care delivery. Full Story
Send us your article or story ideas.
READER FEEDBACK

Regarding Behind the walls

Very good article. I understand what you are saying I feel that people don't appreciate the job that we do.
PCSI Minix

See what readers are talking about.

Let's hear what you have to say.



LOOKING AHEAD
CORRECTIONS.COM FEATURE STORIES
Nuestra Familia: The Real History
By late 1965-1967, the California Mexican Mafia or EME controlled many prison yards in the California Department of Corrections (CDC) and had already started to victimize Northern California inmates and inmates from Southern California who would not join their gang. Full story
Pondering the unthinkable: Daily safety concerns in corrections
While watching the horrible details of the Northern Illinois University shooting unfold on the local news, I received another shock. Full story
Don't fight 'em, LUVEM
Corrections staff are experts at containing incarcerated individuals within correctional facilities and managing frustrated offenders. Full story
BUSINESS NEWS
BINJ Laboratories
BINJ Laboratories, Inc. is an innovative technology company that specializes in cell phone and signal detection, defense electronics, and corrections and public safety communications. Led by three electronic warfare engineers with over 100 years in system engineering experience, BINJ Labs has developed a first-of-its-kind, wireless Cell Phone Detection System under the direction of corrections technologists from the Federal Bureau of Prison, New York, Pennsylvania, and Massachusetts Department of Corrections. Learn more.
Bob Barker Company to Give $5,000 Grand Prize to the "Biggest Winner"
The nearly 200 employees at Bob Barker Company have an exciting challenge in front of them and plenty of incentive to go with it. More
The nearly 200 employees at Bob Barker Company now have access to 3,500 world-class online business and computer training courses with the implementation of an e-Learning program.
The nearly 200 employees at Bob Barker Company now have access to 3,500 world-class online business and computer training courses with the implementation of an e-Learning program. More
Ferguson Safety Products appoints Jack Harris as Director of Sales
Ferguson Safety Products, Inc. is proud to announce the appointment of Jack Harris to Corporate Director of Sales. More
CAREER WATCH
New superintendent for S.D. treatment facility

Norbert Mohnen Jr. is the new superintendent of South Dakota's State Treatment and Rehabilitation (STAR) Academy. He reports to Juvenile Services director Doug Herrmann, and replaces recently retired superintendent, Chuck Gilson. Full story

Visit our job center today

Employers:

Job Seekers:
EVENTS
Stress Management for Women
Date: 3/4/08
You will learn proven strategies and tactics to: Attack stress at its source! Know the seven major causes of stress and how to neutralize them. More
Managing Intellectual Capital
Date: 3/5/08
Examining the factors that make Succession Planning a "must" for healthy organizations. More
National Gang Conference, Gangs Across America
Date: 3/20 - 21/08
GangsAcrossAmerica.com is a website and intelligence group created by cops for cops and it is holding an intensive gang information-sharing conference on March 20th and 21st, 2008 in Las Vegas. This is the only conference that brings together the most respected and experienced gang experts from across America! More
QUOTE OF THE WEEK
"When you encounter seemingly good advice that contradicts other seemingly good advice, ignore them both."
- Al Franken, American comedian, actor, author, screenwriter, political commentator, and radio host


Unsubscribe