Hypervigilance and Brain Changes
By Gregory Morton
Published: 02/04/2019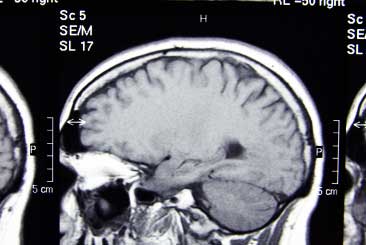 While obvious to day-to-day correctional employees, numerous causes of correctional employee stress have been named in the academic literature as well. Correctional work includes the inherent challenge of supervising a mandated population against its will [1]. Additionally, the 24-hour a day, 7-day a week work setting leads to required overtime when co-workers are absent due to illness or vacation, resulting in disruptions to normal life patterns such as sleep, recreation, and family events [2]. And then there is the unavoidable potential for traumatic incidents on the job [3]. It is consistently agreed in the literature that these factors contribute to an inherently stressful work environment.

Recent academic research from the discipline of biopsychology has identified one additional and perhaps largely inescapable cause of correctional employee stress – the hard-wired human neurological capacity to anticipate, predict, prepare for, and respond to threatening or dangerous events having learned of their potential through previous experience. Because we work in what is described as an "on-going quasi-traumatic" work environment, correctional employees are quite naturally expected to be alert and "on their toes" at all times while on duty [4]. Once this typically lifesaving practice becomes established as an element of hypervigilance, a neurological feed forward loop is connected and sustained in the brain directing attention toward the possibility of threats even when none are immediately present [5]. This causes a sense of unavoidable anxiety. That is, the brains of correctional employees become wired in response to a variety of cues learned at work, such as crowds, noise, or strangers, so that the same "on our toes" responses occur regardless of our setting.

This phenomenon is an outcome of what is known as neurological (brain) plasticity – which is the basis for all new learning [6]. Neurological plasticity causes the employee's brain to retain its hypervigilant capacity even off duty.

The consequence of this neurological plasticity and the associated changes in the brain's wiring is that correctional employees are not able to leave work at work at the end of 8, 12, or 16 hours. It has been demonstrated in other occupational research that the structure of the human brain is physically altered due to frequent, common tasks found in a specific profession [7]. In the case of correctional employees, the hypervigilance psychological set is not left "at the gate." Neurological plasticity causes the employee's brain to retain its hypervigilant state even off duty.

The effect of this constant hypervigilance is that threats are perceived (whether present or not), and therefore reacted to, regardless of the time and place that correctional employees finds themselves. After some time on the job, the brains of employees carry the correctional environment with them. This disruption to the employees' normal life patterns potentially affects their personal and family relations off duty, their ability to carry out off-duty responsibilities, and even their ability to relax and take advantage of breaks from work. It is also likely that this cycle leads to an experience of the next cause, as predicted by the neurological feed forward loop, further strengthening the brain pathways related to hypervigilance [5].

References
Finney, C., Stergiopoulos, E., Hensel, J., Bonato, S., & Dewa, C. S. (2013). Organizational stressors associated with job stress and burnout in correctional officers: a systematic review. BMC Public Health,13 (1), 82. https://doi- 10.1186/1471-2458-13-82
Lambert, E. G., Hogan, N. L., Griffin, M. L., & Kelley, T. (2015). The correctional staff burnout literature. Criminal Justice Studies, 28(4), 397–443. doi:10.1080/1478601X.2015.106583
Trounson, J. S., & Pfeifer, J. E. (2017). Correctional Officers and workplace adversity: Identifying interpersonal, cognitive, and behavioral response tendencies. Journal of Correctional Health Care, 23(4), 437–448. https://doi-10.1177/107834581772092
Suliman, N., & Einat, T. (2018). Does Work Stress Change Personalities: Working in Prison as a Personality-Changing Factor among Correctional Officers. Criminal Justice and Behavior, 45(5), 628-643. doi.org/10.1177/0093854818758141
Kimble, M., Boxwala, M., Bean, W., Maletsky, K., Halper, J., Spollen, K. & Fleming, K. (2014). The impact of hypervigilance: Evidence for a forward feedback loop. Journal of Anxiety Disorders, 28(2), 241-245. doi: 10.1016/j.janxdis.2013.12.006.
Sharma, N., Classen, J., & Cohen, L. G. (2013). Neural plasticity and its contribution to functional recovery. Handbook of clinical neurology, 110, 3-12. doi: 10.1016/B978-0-444- 52901-5.00001-0
Maguire, E. A., Gadian, D. G., Johnsrude, I. S., Good, C. D., Ashburner, J., Frackowiak, R. S. J., & Frith, C. D. (2000). Navigation-related structural change in the hippocampi of taxi drivers. Proceedings of the National Academy of Sciences of the United States, (8).
This article as been reprinted with permission from the February 2019 Issue of Correctional Oasis, a monthly e-publication of "Desert Waters Correctional Outreach".

Gregory Morton serves as an Instructor at Desert Waters Correctional Outreach. Prior to that he worked for Oregon State Corrections nearly his entire adult life—a total of more than 34 years—after graduating from Oregon State University with a Bachelor's degree in Psychology. He started his career at the Oregon State Penitentiary (OSP) as an academic counselor in 1975, and progressed to Staff Training / Employee Development shortly thereafter. Greg served as the department's Leadership Program Manager and as Staff Training Administrator until 2006. He was the ORDOC's Labor Relations Administrator until he retired in 2009. His concern for the professional and life skills of the corrections workforce has been his motivation throughout his career.


---